Carefully Curated Wardrobe Selections
At Lapels, we know that our clientele base is of a certain discerning taste – that's why we offer only high-quality products from the most reputable and fashionable design firms in the world. We also recognize the diversity required for a truly well-rounded wardrobe, which is why we stock an assortment of product from various high-quality design houses.
Below, you'll find just a few examples of the brands we carry and a short explanation of the companies' respective brand statements.
Our Brands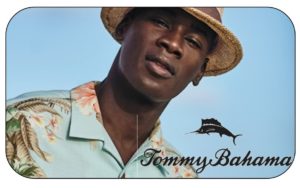 Known for his charm, wit, and perpetual tan, Tommy Bahama embodies the island life. Formerly known specifically for printed silk shirts and tailored pants – Tommy Bahama has, in recent years, expanded so that you can now literally fill your home with their products.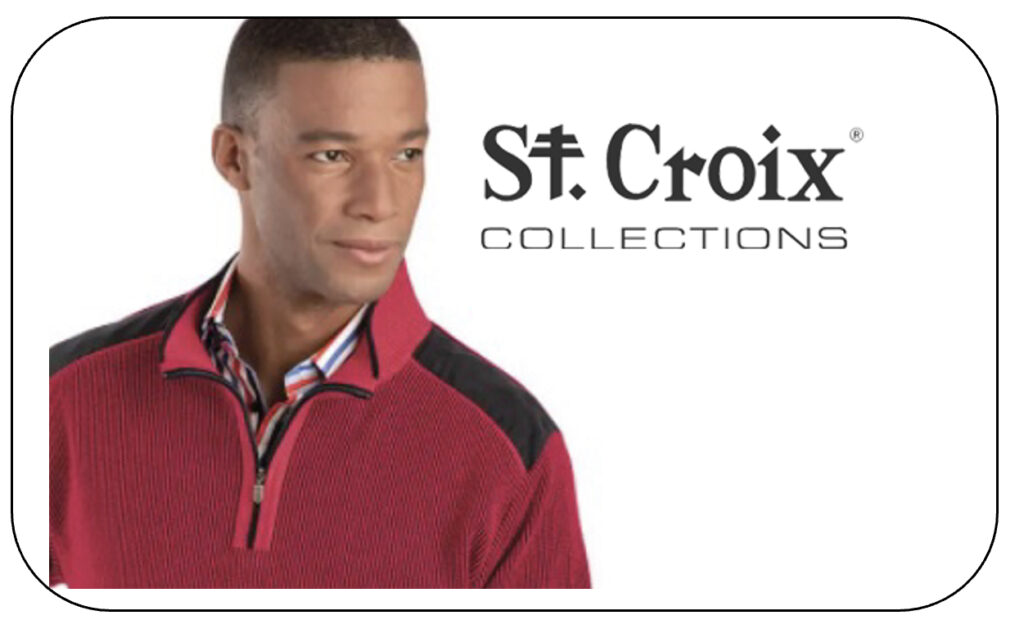 It's the classic styles and designs that make St. Croix Collection truly one-of-a-kind.  They stand the test of time and continue to be desired and admired by fashion experts from around the world because of their quality, and strength of each design.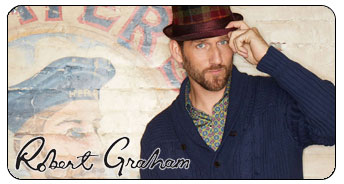 With eye-catching mixed fabrics, one-of-a-kind trims and stunning embroideries, Robert Graham embodies luxury at its finest. Each product is unique, character-filled and distinctly Robert Graham – with "knowledge, wisdom, truth" embedded in each garment.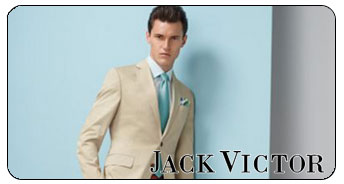 Elegant silhouettes with exquisite details create a modern aesthetic while staying true to the values of traditional craftsmanship. We take pride in reminding men of the pleasures of wearing fine clothing.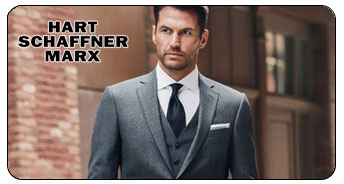 We believe that every man is entitled to suits with seams in all the right places and jacket shoulders that tastefully swagger as they walk forward into life. We believe that men deserve to move with grace and class and style and that they deserve clothing resilient to pass down to their sons.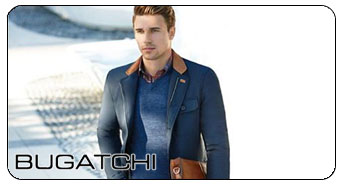 Bugatchi caters to the man who seeks quality and comfort while striving to retain and demonstrate his individuality. The collections pioneer the use of exclusive fabrics and premium quality finishes, executed in bold colorations while also featuring classic designs, yarn-dyes, and prints.
Call or Stop in to Lapels Today
This is just a small sampling of some of the brands of which we sell the most. You can always call us at 724-853-7145, contact us online – or, for a full image of what we offer, stop in to our S. Pennsylvania Ave. shop in Greensburg, near the courthouse.